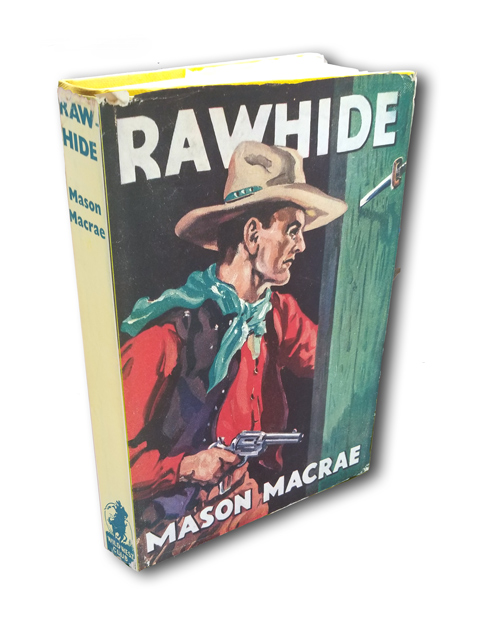 Title: Rawhide
Author: Mason Macrae
Publisher: William Collins Sons & Co Ltd. for the Wild West Club
Publication Year: 1943
Binding: Hard Cover with Dust Jacket
Print: 1st
Market: U.K. / Europe
---
In the days when the emigrant wagons rumbled unceasingly through the small town of Independence, Peter Leeds was the best-known scout on the Santa Fee trail. His services were always in demand to guide settlers across the Indian occupied country that lay between them and the land of promise of which they dreamed.
Tough as rawhide, the scout faced the dangers of the trail a thousand times, but perhaps his most exciting adventure was that which started one morning at sun-up when he headed West with a big train of thirty heavily laden wagons, two hundred head of cattle, and, the most important of all, a golden-haired girl to plague this heart.
Rawhide is a magnificent open-air novel of the great days of the West, and through it's pages blow refreshing prairie winds of high adventure.
---
---