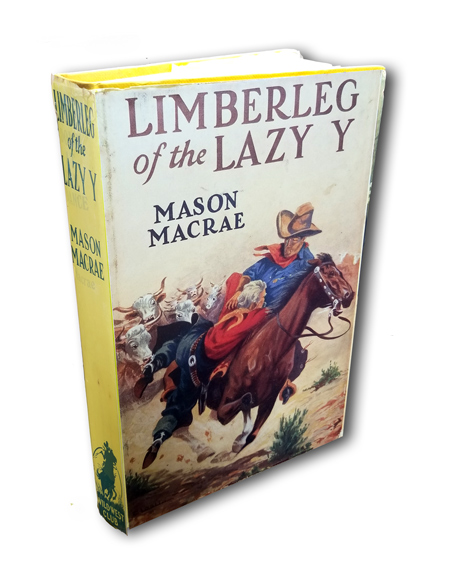 "Limberleg" Walter Magill is a character that Mr. Rubel had visions for as a main character in a series of novels as well as motion pictures. One letter to his literary agent, A.L. Fierst, indicates that intent.
There were three books featuring the character at the time the letter as written; Limberleg of the Lazy Y; The Lead Pusher; and Gun Gospel, which was originally titled "Limberleg's Gun Gospel".
We have recently discovered that The Lead Pusher is, in fact, The Outlaw Brand, which is also The Outlaw of Clover Creek. The Outlaw of Clover Creek was included in many "book lists", but a book was never found. This is / was the missing Limberleg story. The story takes place in between the first book, Limberleg of the Lazy Y and Gun Gospel. We do not know why it was not included as a Mason Macrae book. It was never published in England, only in the U.S. by Gateway.
Additionally, we have found a map, that Mr. Rubel drew himself, of the Dry Lake Valley area where the 1st and 3rd stories take place. Kind of cool to see all the places referred to in the books on a map.
More to come.