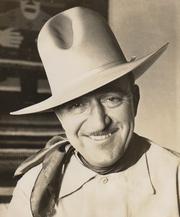 Welcome to the Official website for James L. Rubel, original author of over 40 traditional Western fiction novels, numerous short stories and even a couple of private-eye mystery novels.
From the The Medico of Painted Springs to No Business for a Lady, James L. Rubel was a prolific writer from the early 1930's through the early 1960's, writing sometimes 100,000 words per month.
Many of his books were republished several times over and his Western novels were quite popular in England and Europe, where there never was a Wild West. He also wrote numerous short Western stories for popular Dime Western publications across the United States and Europe. ( like Penny Dreadfuls, but Western themed ). And, his murder mystery novel, No Business for Lady, was considered by many, ground-breaking and ahead of it's time, as a woman had ever been put into the leading role of a detective before nor written in the first person.
The purpose of this website is to acknowledge his literary contributions to Western fiction and have a place of reference for the collection of his works.
---