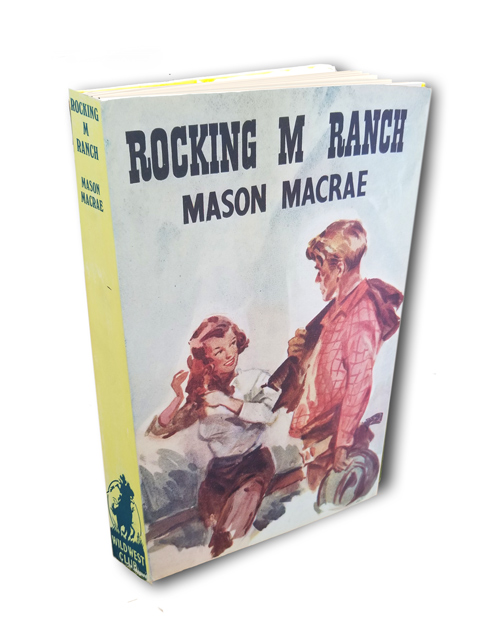 Title: Rocking M Ranch
Author: Mason Macrae
Publisher: William Collins Sons & Co Ltd. for the Wild West Club
Publication Date: 1952
Binding: Hardcover with Dust Jacket (shown above)
Edition: 1st Edition
Print: 1st
Market: U.K. / Europe
---
No matter how dry the season, the life-giving waters of Red River brought prosperity to the Rocking M Ranch. Terry Robbins had inherited the ranch from her father, and for five years she had continued to run it as well as any man. Still only twenty-five, she was a girl wise to the ways of the land and alive to her own place in the sun.
Adjoining her ranch was the Broken Arrow Spread, owned by Red Colmer, a giant of a man with a black murderous heart and an insatiable desire for property. The glorious rolling pastures of the Rocking M filled him with envy.
The inevitable clash between the two ranches forms a striking theme for this fast-moving, action-packed story of the West.
---
---