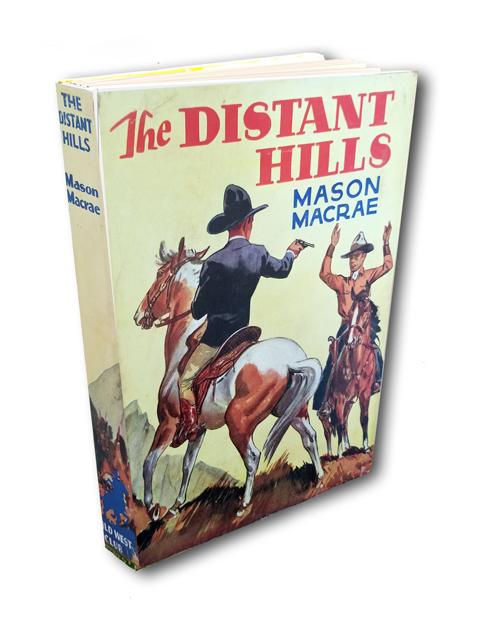 Title: The Distant Hills
Author: Mason Macrae
Publisher: William Collins Sons & Co Ltd. for the Wild West Club
Publication Date: 1944
Binding: Hardcover with Dust Jacket
Edition: 1st Edition
Print: 1st
Market: U.K. / Europe
---
Keenan was the name – Fred Keenan. He had been born and bred a cowpuncher. Hadn't he forked a bronc as a mere baby and cut his teeth on a six-shooter? He was an artist with a gun. So good, in fact, that, still a raw youngster, he was snapped up by Moran's Circus which toured the Western mining camps.
Then the old spell got to work again. One morning Fred was heading for the home ranch, with a cool wind fanning down the crests of the Saddleback range that was like a heady brandy in his nostrils. This was where he belonged. This valley was home. Not the big top with it's smell of sawdust and wild animals. But there was trouble looming ahead from him even on that apparent trail of happiness.
For those who like a Western that's different, Mason Macrae's fine story of a man who exchanged the big top for the big open spaces can be heartily recommended.
---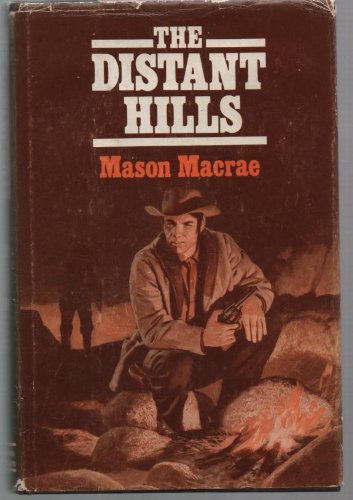 Title: The Distant Hills
Author: Mason Macrae
Publisher: Collins Sons & Co Ltd.
Publication Date: 1981 & 1985
Binding: Hardcover
Edition: 1st Edition
Print: 2nd – New Impression Edition & 3rd
Version: U.K. / Europe
---
---