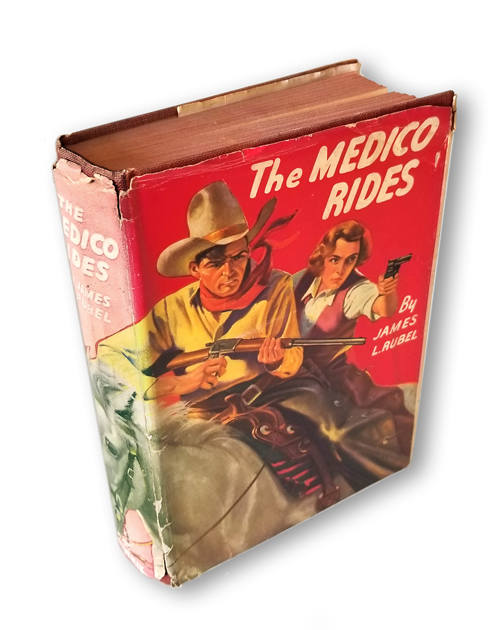 Title: The Medico Rides
Author: James L. Rubel
Publisher: Phoenix Press, NY
Publication Date: 1935
Binding: Hardcover with Dust Jacket
Edition: 1st Edition
Print: 1st
Version: U.S.
---
With Puff Gordon, the villainous cattle rustler, safe in the arms of the law, Cliff Monroe, the fighting medico, thought that peace had finally come to Painted Springs. But he did not think so for long.
A phantom killer whose mount seemed twelve feet high caused thousands of cattle to stampede and started a new reign of terror on the range. By the use of his wits and a pair of guns that could shoot fast and straight, the medico solves the mystery of the phantom killer and once more brings peace to Painted Springs.
---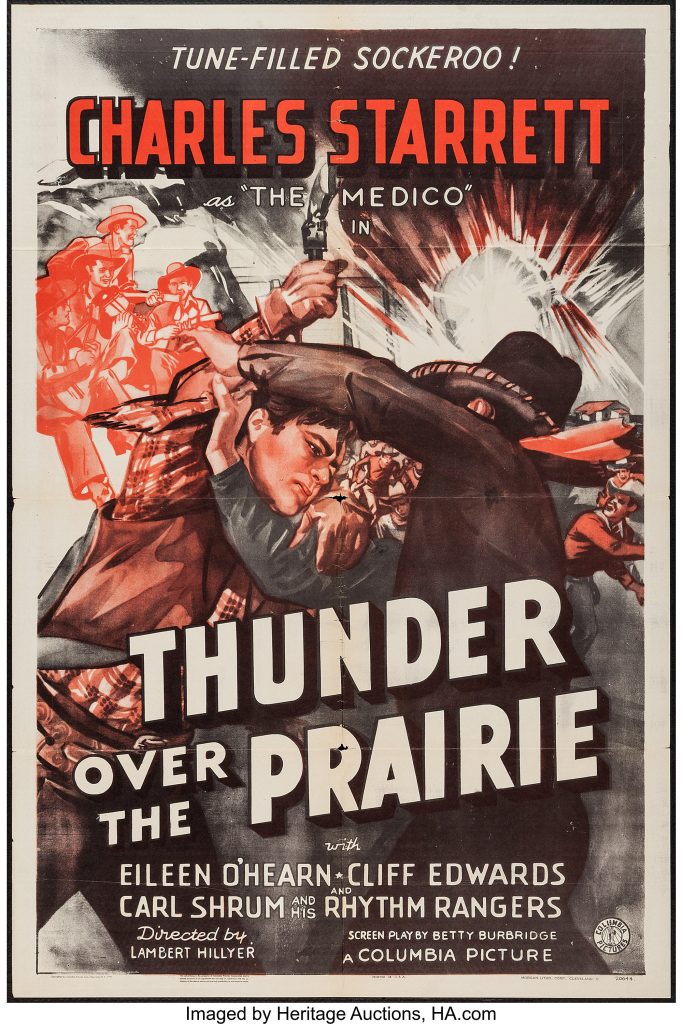 This book was the basis for the 1941 Western film "Thunder Over The Prairie" directed by Lambert Hillyer and starring Charles Starrett, Cliff Edwards, Eileen O'Hearn, and Stanley Brown.
This is the second of a three-film series starring Charles Starrett as "The Medico" (based on the Frontier Doctor character, Cliff Monroe, created by James L. Rubel).
---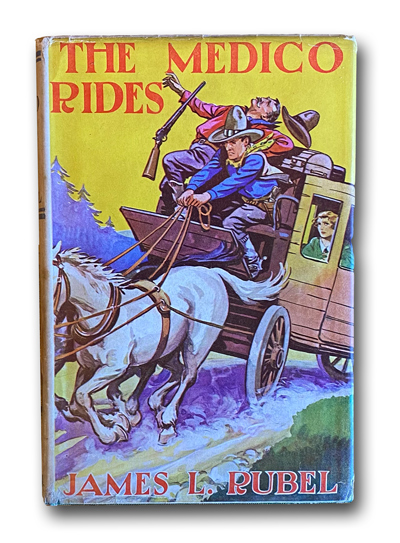 The Medico Rides was subsequently published in the U.K. a year after it's release in the U.S.
Title: The Medico Rides
Author: James L. Rubel
Publisher: Mills and Boon's, U.K.
Publication Date: 1936
Binding: Hard Cover with Dust Jacket
Edition: First Edition.
Print: 2nd
Version: U.K. / Europe
---